Everyone deserves a break sometimes. That's why I love golfing on sunny summer days. It's a great way to clear my head when I get time to myself. My first time visitIng the South Coast, was like experiencing a new world with every turn. It is the perfect destination for tourists and golf enthusiasts alike.
What's your idea of happiness? More important than what you do to relax, is where you go to relax. The environment you're in will definitely set the mood. When I want to spend my warm summer days swinging at tees, I go to the South Coast.
For me, nothing is as good as doing something you love, but doing it in a lovely setting makes it better. I love being able to explore remote areas surrounded by beauty. Golfing in all kinds of environments is ideal for your development as a well- rounded player.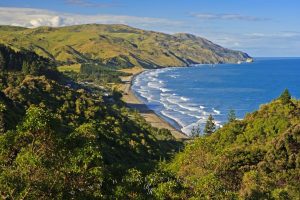 Not only is the south coast of New Zealand is the perfect destination for finding different landscapes. It is also a place frequented by international talent. Breathe the same air and you'll feel like you can swing with the greats.
I was amazed at how much I was able to experience while traveling through one region. In one step you're out of the wildlife and into a shopping area, by the next your crossing golf courses into lush valleys. There are so many different settings for golf lovers to enjoy, you'd have to see it to believe it.
Not only is the south coast filled with sky high mountains, hospitable natives, and all sorts of natural wonders, but it is also home to some of the most exclusive private courses in New Zealand. This is not only an exotic paradise, but it has all kinds of activities for you to appreciate. Visit the coast for yourself, and experience a feeling that's like living between time and space.