For the first time, I was so satisfied with that free afternoon in Invercargill, I don't think I can remember what I did before my visits to Stewart Island. I discovered the 6-hole golf course by chance. It was perhaps the most exciting and thrilling experiences in all of my time golfing in New Zealand.
Invercargill is among the more southwestern regions of New Zealand. It may be somewhat secluded from the remainder of the population, but its natives cherish golf here just as much as any resident in the higher populated areas.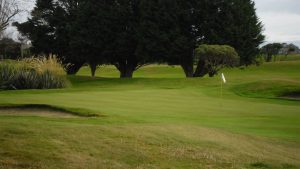 Here's a brief history on the south coast establishment. The Invercargill Golf Club was founded in 1897 and is among New Zealand's earliest Golf clubs. This is a landmark that emphasizes the birth of the original Council of the New Zealand Golf Association in 1910. As a matter of fact, Invercargill's very own, P.C. Freeth, was one of the electors who gathered in Wellington on that day. He is part of the reason that the south coast is so heavily represented.
Each year the club sponsors the SBS Invitational 72-hole amateur championship, which brings together members from fifteen of New Zealand's golf federations. Frank Nobilo, Craig Perks and Michael Campbell all participated in the tournament before becoming pros.
The course of this premier league is set out across a soft hilly, sandy covered landscape. Much of this consists of tree – lined dunes, but also well -bunked green lands going across much of it. It is Unacceptable drives and poorly scattered shots from golfers are punished by a ruthless environment of woods, rough and a restricted area to the left.
I can't wait to go back. Fortunate for the locals, the area is loaded with golf fun. They have access to four 18-hole golf courses just minutes away from the city. (Queens Park, Green Acres, Southland and Invercargill)