Auckland Waterfront Gets $3 Million Golf and Bar Boost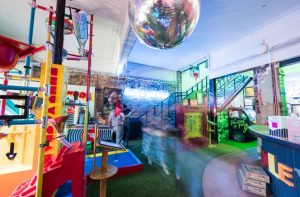 The $3 million mini golf bar, aptly named Holey Moley will open its doors on 11th October. Patrons can expect to see themed holes galore. Whether you are a Simpsons fan or more into Game of Thrones, there will be something that tickles your fancy. The bar will feature a spectacular setup of three themed mini golf courses for your enjoyment. Find Holey Moley on Quay Street at the old Nightingale Bar location. Be there to witness the first of its kind in New Zealand.
An Aussie idea
The Funlab in Australia is the inspiration for this entertainment hub destined for the Auckland waterfront. The new addition to the New Zealand entertainment arena has been spurred on by the closure of many bars and nightclubs in the region of late. According to Michael Schreiber, chief executive at Funclub, the change has come about through the inception of internet dating. People just don't go out to meet other people anymore. A bar has to offer something more than just that in order to be successful. The destination has been recognized as an ideal spot for Tinder dates and the like. Instead of sitting wordless around a table, you can have some fun and get comfortable with each other on a different level.
Success of Holey Moley in Australia
The Holey Moley franchise has seen great success throughout Australia. Brisbane, Sydney and Melbourne are all home to one of these fun-filled entertainment hubs. Australia now has more than ten throughout the country. The franchise is sure to take off in New Zealand as it has in the neighbouring country. Providing healthy, fun, and entertaining outings is what it is all about. Bars need to provide that little something extra to make them appealing. That's just what Holey Moley intends on doing in Auckland.